Have you ever wondered what it's like to be a Matchmaker?
We talked with The Setup's star players: Genevieve Gresset, Heather Drury, Marie Glover, Jesse Turner, and Tian Wilynn, to see what it's really like playing Cupid for a living.
What does a Matchmaker do, exactly?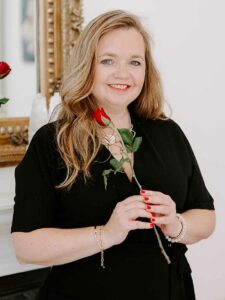 Genevieve: As Vice President of Matchmaking, I oversee all our company's operations. I'm also a Master Executive Matchmaker. That means one of my biggest responsibilities is training and supporting the development of other matchmakers both within the company and from around the world.
Heather: As a matchmaker, communication is key! We get in the office, check emails, texts, and return voicemails with our clients. After that, lots and lots of matchmaking. Sometimes we brainstorm amongst other matchmakers to come up with creative matches to fit our clients' needs. We turn over every stone to find our client's ideal match.
Marie: To put it simply, I do everything I can to find the right person for my clients.
Walk us through your day. What does a typical day in the life of a Matchmaker?
Genevieve: I often start my mornings by going over the previous day's statistics. I check all the reporting and collaborate with other matchmakers to identify clients in need of extra support. Every day is different and is based on the needs of our clients. Part of my job also includes media appearances, like my weekly spot on the BBC as their resident love and dating expert.
Jesse: The first thing I do is check for new enrollments. This is my favorite part of the day because I start to think about whom I could match them with and the creative juices start to flow. I welcome them and then, I touch base with existing clients. Throughout the day, I'm constantly checking emails, returning voicemails, and attending to the needs of my clients.
What's your favorite part about working for The Setup?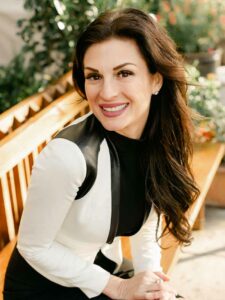 Tian: One of the best things about our company is its investment in matchmakers. Every week, all the matchmakers join for a meeting where we learn new tips about how to service our clients. Genevieve has been great about keeping things fresh in those meetings. She regularly hosts workshops with guest speakers who have taught us everything from breath work to vision boards. Every week, we learn how to improve our skills as matchmakers and encourage each other to succeed.
What are some common hurdles you face at work? How do you overcome them?
Heather: The biggest hurdle is when a client is unwilling to compromise. Sometime's they get stuck in the checkboxes—but falling in love is more finding a partner with the perfect job, body, etc. We often tell our clients to "break up" with their deal breakers. Sometimes, those ideas could be holding them back from finding true love!
Marie: Oftentimes, the biggest hurdle for our clients is themselves. It's human nature to love what's comfortable, but that's usually what keeps people in a dating rut. Everyone wants to stay on the tree trunk because it's safe, but you gotta get on the branch because that's where the fruit is!
Tian: It's tough when clients take the process too seriously. In my experience, the clients that end up falling in love are the ones that have the most fun with it. I try to remind my clients to just go out and take a chance.
What's the craziest dating horror story you've heard?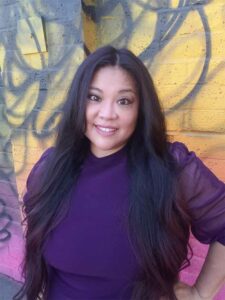 Marie: I set up a pair of clients that seemed like a good match. My only concern was their age difference. He was in his 60's. She was quite a bit younger and much more active. They were hitting it off, and he found her incredibly funny and charming. That is—until his teeth fell out. She made a joke that made him laugh so hard that his dentures fell out of his mouth and onto the table! There was a moment of silence and he was embarrassed, but she found it endearing. In the end, there was no love connection but they are still friends to this day.
Heather: All I'm going to say is don't get your mom involved in your matchmaking! It never turns out well.
What are your favorite love stories from clients?
Genevieve: I was recently on UK's hit show, Married at First Sight. All of the couples that I matched are still together, married, and one just welcomed in a baby!
Marie: I had one client who had kind of given up on the idea of love. She made her intentions very clear: she didn't want love or marriage—just a friend. I started searching for her, but something in the back of my mind kept pushing me towards another client of mine. He was a firefighter, a bit older, and the opposite of what she wanted. After several weeks of me encouraging her to just try it out, she agreed to go out with him. Later, she called me telling me that she couldn't stop thinking about him, and was head over heels in love. Not long after that, she proposed to him! Now, they're happily married.
Tian: Even though I tell my clients that nothing good happens overnight, sometimes it does! One of my female clients found the love of her life on her first date! But the guy? He was on his 17th date. Thankfully, he never gave up. He trusted the process and was rewarded in the end. It was love at first sight for both of them. Not long after that, they got married!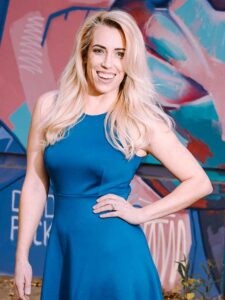 Heather: My favorite part of my job is when our clients send us their love stories. I always love reading them, but I recently received a special thank you note from one of my coaching clients. Thanks to our guidance throughout her dating journey, she had started to feel like herself again for the first time in years. I found this so beautiful because we were able to help her fall in love with herself! That is something that most people forget when dating, yet it is so important.
What's something that you tell all of your clients?
Marie: A lot of times, our clients will start their dating journey with a mental checklist of necessary qualifications for their partner. I try to remind them that going on dates is not like a job interview! There is no black and white when it comes to love.
Tian: Nobody is perfect. So, there is no shame in asking for help from time to time. I always tell my clients, if the Dali Lama and Oprah Winfrey need coaches and mentors, then so do we!
What's something you want your clients to know about you?
Genevieve: My experience at Married at First Sight showed that, even under pressure, I was able to find successful matches for my clients. This is especially relevant during the pandemic when dating seems more stressful than ever. Therefore, no matter how unusual the circumstances, I've proven that I can still find successful matches. I feel confident in what I do. My clients can feel confident, too.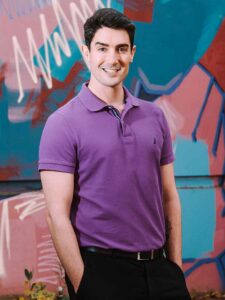 Jesse: When I'm speaking with a client, I want them to know that everything is coming from an authentic desire to help them find love. Matchmaking can be emotional at times, so I try to make sure my clients feel heard and validated when we speak.
Marie: I'm a sap. I want people to know that this isn't just a job for us. My day does not end at 5 o'clock. Love never ends! I'll be at home, in the shower, and think: "Oh! What about Larry with Sally?" There have been times when I've been out with my husband, will see a single man who could be a good fit for a client, and I'll go approach him. Every matchmaker has a story for why they do this—and it's not for the paycheck. For me, it's because I genuinely believe that, at the end of the day, nothing matters but love.
What makes The Setup different?
Genevieve: What sets us apart is the ongoing training and development that we invest in our staff. Not only does it make for a better team, but it reflects in the success rate for our clients.
Heather: We are more than a matchmaking company. We are all-encompassing love and relationship educational provider. We want you to reach your full potential as a partner so that when you do meet the right one, you're the right one for them, too.
Jesse: The Setup is seriously changing the game of matchmaking. There's no glass ceiling for what the company can do. We will continue to build client relations and be the most relevant, successful, and cutting-edge matchmaking firm in the world.
Marie: The Setup is the end-all, be-all that people have been looking for. It's a safe space to meet new people with long-term intentions. For singles looking for real, lasting love, The Setup is the smartest choice.