Whether you're spending the holidays back home with family, cuddled-up with your lover, or making out with a pint of ice cream a la the iconic single-style of Bridget Jones, one thing is for certain—at one point or another, you'll be watching a Christmas movie.
A sort of staple this time of year, Christmas movies provide a sense of much-needed escapism—a cathartic release for all the emotions we tend to keep under wraps within us.
At their worst, Christmas movies are, well, cliche. At their best, however, sweet holiday tales often offer valuable lessons on life and love.
I mean, when Audrey Hepburn said: "Everything I learned I learned from the movies," one can only assume that, at least a few of those influential films were holiday rom-coms.
This year, Netflix made the season's pickings easy, giving us a plethora of feel-good flicks to choose from.
Want to gain something good from your seasonal guilty pleasures? Here's our list of the best Christmas movies on Netflix right now, and what they can teach us about love.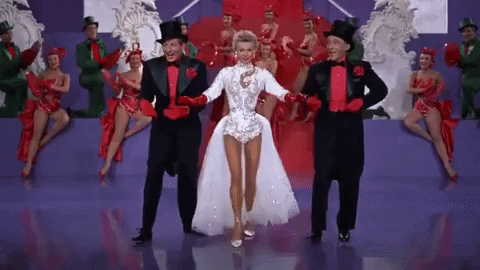 What it's about:
Dreaming of a White Christmas? Despite Netflix's habit to remove older films, this Hollywood classic is here to stay. A technicolor masterpiece, White Christmas stars Bing Crosby, Danny Kaye, Rosemary Clooney, and Vera-Ellen as they dance, sing, and entertain in a wonderful medley of seasonal delight. When they discover that a beloved Vermont Inn is at risk of closure, two show-biz ex-soldiers and a singing set of sisters team up to save it from its fate. As the pairs work together, they find themselves falling in love. Both sentimental and charming, White Christmas is a great, lighthearted musical that's perfect for the holiday season.
What we learn:
Before any sparks start to fly, this film focuses on friendship and what it means to support a friend in need. When Kaye's character, Phil, see's his friend, Bob (Crosby) unhappy in his personal life, he puts it upon himself to play matchmaker, reminding us that sometimes a little love is just what we need to bring the magic back into our lives. His support shows us the value of true friendship, and how, sometimes, a helping hand is often just what we need to guide us through love.
Likewise, Bob reminds us never to settle in love. As an entertainer, he's well aware of his ability to snatch any girl he'd please. However, he's after something deeper, something real, and someone with more to offer than just a pretty face.
Ultimately, this Christmas-favorite reminds us all of what we have to be thankful for, the value of supportive friends, and the power of true love.
What it's about:
Spending Christmas alone, again?
Two singles, fed up with being dateless during the holidays, decide to become each other's platonic plus-one's. Facing the festivities together, Slone (Emma Roberts) and Jackson (Luke Bracey), struggle to balance their budding feelings for each other while dodging their family's nosey inquiries. A bit predictable yet easy-to-watch, The Holidate is a film filled with fun, wit, and lots of romance.
What we can learn:
If you've ever been single during the holidays, you know all too well of the insufferable, yet often-well intentioned comments made by family and friends around the dinner table each year. While it might be tempting to go to extreme lengths to avoid that awkwardness, The Holidate shows how getting tangled up in deceit often just complicates things.
While, at times, far from fun, it is okay to be single. Your value does not depend on whether or not you've snagged a date for Christmas at mom's.
However, if you really want to avoid the seasonal pressure of showing up solo, start dating earlier in the year. Unlike the pair in The Holidate, by Christmas time, you'll have a plus-one that you can actually kiss under the mistletoe.

What it's about:
Abby does not like Christmas.
Played by Kat Graham, this aspiring photographer struggles as much in love as she does in work. But, when her grandfather gives her the antique advent calendar of her deceased grandmother, she can't help but feel the Christmas spirit.
After a chain of curious events, and stumbling upon a new love interest, Abby starts to wonder if the calendar is more than what it seems.
What we can learn:
Chanel's $825 Advent calendar could only dream of being this powerful!
Christmas is a time when we can often get lost in materialism, but The Holiday Calendar gently reminds us where the true value of this season lies.
This sweet treat of a film features a female lead who's focused on finding fulfillment in her life. Abby dreams of making art that feeds her soul, something inspiring to viewers who relate to the relentless tug and pool between meaningful work and paying the bills.
Also tugging at her is the dichotomy presented by her two love interests—one who never makes the move, and the other who is seemingly too good to be true.
Overwhelmed with decisions, Abby reminds us that it's okay to feel lost sometimes. But with a little seasonal sparkle, everything will be just fine.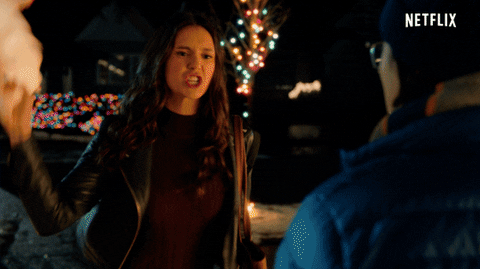 What it's about:
Love Hard is a modern tale about a single person's worst nightmare–being catfished on a dating app. Disappointed with her dating life in Los Angeles, Natalie (Nina Dobrev), turns to a popular dating app to see what's out there. After sparking an online romance with a handsome stranger on the East Coast, she decides to travel to his hometown to surprise him for the holidays.
Once she arrives, however, she finds out that her online dreamboat, Josh (Jimmy O. Yang), is definitely not the same guy in the pictures.
When Natalie learns that the man in the photos does exist—his name is actually Tag (Darren Barnet), and lives in town—she becomes determined to couple up with him, and, surprisingly, Josh helps.
What we learn:
As Natalie attempts to find the face she originally fell for, she slowly starts to realize that real romance is more than skin deep. Love Hard makes us challenge the values we place on physical appearance in relationships, reminding us that it's never a good idea to judge a book by its cover.
Attraction can be powerful, yes (after all, that's what made Natalie fly across the country for someone she hadn't even met on FaceTime), however, physical appearance isn't everything. Looks can fizzle out—but true love never fades.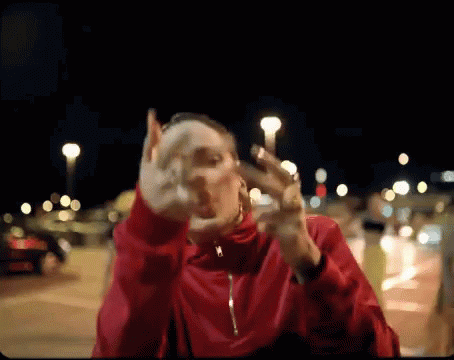 What it's about:
What can be more romantic than a Christmas romcom? A Christmas romcom in French, of course!
If you're tired of all the Christmas cliches, this holiday romance is sure to shake things up. This three-part feature follows a notorious famous rapper, Marcus (played by actual French rapper, Tayc) as he meets and develops and unlikely romance with journalist and feminist activist, Lila (Shirine Boutella).
From the get-go, they seem to be an impossible pair. But, as their paths continue to cross, so does their undeniable attraction.
What we can learn:
While it's true that opposites often attract, they're less likely to stick together in the long run.
Main characters Lila and Marcus are total opposites, with core values that completely contradict one another. If they were to join our matchmaking services, they would likely never be paired.
However, Lila's patience as she helps Marcus to reveal his softer, more empathic side is too heartwarming not to swoon. As we watch their love grow, we learn that love can come from the most unexpected places, and often brings out the best in us.
While lighthearted and fun, this romcom also provides a plethora of discussion-worthy topics to bring up with a partner. If you're looking for an easy way to approach your significant other with sensitive subjects like sexism and gender roles, cuddling up with A Christmas Flow might be the perfect place to start.