With the new year upon us, now is the perfect time to think ahead, plan, and envision an ideal romantic future.
What better way to gain inspiration than the celebrity couples currently gracing the most headlines.
These stars can't seem to escape the limelight, so whether you follow them or not, it's probable that you have an opinion or two.
From Kim Kardashian to Taylor Swift, celebrity relationships can reflect to us important relationship lessons. By observing these public relationships, both their successes and mistakes, we can learn important lessons on love.
Kim Kardashian and Pete Davidson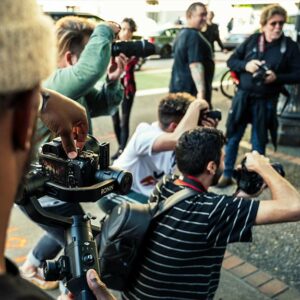 After her divorce with Kanye West, Kim Kardashian has been focused on herself and growing her business.
Despite the heartbreak, Kim has been busy. In the past months, she has expanded her loungewear collection, Skims, landed a collaboration with the luxury brand, Fendi, hosted Saturday Night Live, and, most recently, she even passed the mini bar exam.
As a CEO, reality TV star, law student, and mother of four adorable children, you could say that Kim is the type of woman capable of doing it all.
Despite her very public separation from Kanye West, Kim has kept up with regular public appearances. While her husband is notoriously candid about the details of their impending divorce, Kim remains mostly tight-lipped, dignified, and discrete about the intimacies of their relationship.
Recently, however, Kim let her love life be back in the spotlight when she was seen paired up with comedian Pete Davidson.
Despite the pair stealing a kiss on Saturday Night Live, they weren't officially linked together until Kim was seen holding hands with him on a ride at Universal Studios.
Since then, the pair have been several times out in public, allowing the world to weigh in their opinions in this surprising coupling.
Their difference in age, Kardashian being 41 and Davidson, 28, raises eyebrows on social media, with many labeling Pete as Kim's post-Kanye rebound. For the most part, however, the public agrees that Kim seems happy in this new relationship. Whether it will last or not, no one can say. After a stressful breakup, perhaps being with easy-going Davidson is just the kind of relationship Kardashian needs.
This relationship shows that Kim does not believe that she should have to wait a certain amount of time to move on after a breakup or divorce. That relationship myth is completely untrue. If you, like Kim, are coming out of a breakup or divorce, don't withhold yourself from finding happiness in a new love. As long as you are happy and are emotionally ready, go for it and move on!
Taylor Swift and Joe Alwyn
You don't have to be a fan to agree that Taylor Swift knows a thing or two about love and heartbreak. As one of pop music's biggest stars, Swift's love life has continually maintained its prominence as a hot topic in pop culture.
With the recent re-release of her album, Red, the world has turned their attention back to Swift's old flames, specifically the failed relationship between her and Jake Gyllenhaal.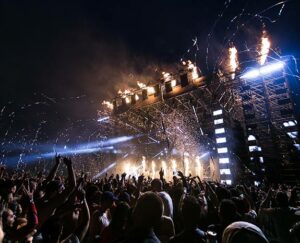 The relationship and breakup between Swift and Jake Gyllenhaal was already highly publicized at the time, and further scrutinized by the public with the release of the album that was largely inspired by the downfall of their relationship.
However, that relationship was years ago. Since then, Swift has found love and stability in her current partner, British actor, Joe Alwyn. Unlike her other relationships, which were highly publicized and scrutinized by the media, Swift has held this relationship close to her chest. Her relationship with Alwyn is very private, with the couple only making a handful of public appearances together to date. It is this discretion that is perhaps what's allowed their relationship to endure their scrutiny of public opinion.
Swift and Alwyn also often work together, with Alwyn co-writing a few songs from her latest album, "Evermore." Swift has been very vocal about their creative compatibility, saying they just "get each other."
This relationship shows that sometimes, keeping your relationship low-key is the right choice to make it succeed. While we might not have the star status of Miss Swift, we can still follow her lead by learning to keep some parts of our relationship private. We can also take note that it's important to find a partner that feeds your creative side and understands you at a deep level.
Zendaya and Tom Holland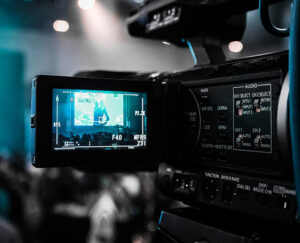 These two Hollywood starlets have been stirring up romance rumors ever since starring each other in the Spider-man franchise. Their on-screen romance got fans talking, but it wasn't until recently that the couple made their relationship official.
After years of public speculation, they now share subtle flirtations on social media, openly gush about each other during interviewers, and appear together on the red carpet.
Their relationship shows that sometimes, a slow burning romance can turn into flaming passion. After years of working together, the pair have been spotted stealing smooches in the car. As Hollywood's latest 'It Couple,' it's obvious they can't quite seem to get enough of each other.
The relationship between Zendaya and Tom Holland shows that sometimes the best relationships start as friendships. If you're sensing a romance blooming between you and a friend, remember not to rush things and take things slow. When two people are right for each other, true love is worth the wait.
Will and Jada Pinket-Smith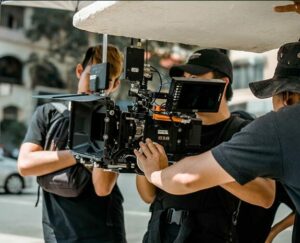 One of Hollywood's favorite couples, Will and Jada's love has lasted years—however, not without their fair share of scandals.
The two actors met in 1994 when Pinkett Smith auditioned for a role on The Fresh Prince of Bel-Air. The show's star, Will Smith, apparently couldn't keep his eyes off of her, despite already being married to his first wife, Sheree Zampino.
Smith stayed faithful in his marriage, but it wasn't long before the pair divorced, allowing him to openly pursue Jada.
The pair quickly began dating and didn't wait long to make their relationship known to the public. In 1997, the two were married, with Pinkett Smith being three months pregnant at the time of their wedding.
Between an Oscar nomination, starring in a movie together, and the birth of two children, their marriage was filled with success.
In 2013, the couple opened up about a new phase in their relationship. After countless rumors of affairs, Pinkett Smith alluded to the fact that the pair had entered into an open marriage.
Most recently, the pair again made headlines when Pinkett Smith was romantically connected to R&B singer, August Alsina. After nonstop buzz regarding the alleged affair, Pinket Smith decided to address the rumors on her talk show, Red Table Talk. After famously dismissing her fling with Alsina a brief "entanglement," Pinkett Smith assured the public that she and her husband were still together and more secure in their relationship than ever.
While a bit unorthodox, the relationship between Will and Jada has withstood the test of time. Despite the many opinions about their marriage, the pair continue to present themselves publicly as an united family unit. They are an example that, as long as there is clear, open, and honest communication and expectations between each partner, what a couple decides is best for their relationship is their own prerogative.